January 26, 2022
8:30 am – 10:00 am PT / 11:30 am – 1:00 pm ET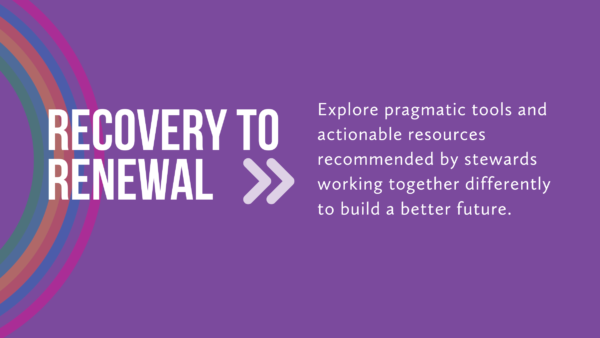 The federal government is making unprecedented investments in state, territorial, Tribal, and local governments. Never have communities had access to direct, flexible dollars at this scale–and the opportunity to develop local solutions rooted in the voices and needs of residents.
Our best hope for equitable renewal is to organize local and national action around a single unifying and measurable expectation: All people and places thriving together, no exceptions. It conveys our commitment to create communities where all people have a fair chance to participate, prosper, and reach their full potential.
The first 60 minutes of the session will feature pragmatic tools and actionable resources from local and national stewards working to build a better future together. We will invite attendees to connect in small group dialogues during the final 30 minutes of the session.
Speakers