What You Need to Know
These key issues are essential to understanding how we can support thriving people and places.
---
Belonging & Civic Muscle: Power to Shape a Common World
Communities with an inclusive sense of belonging and strong civic
muscle may be better able to:
Design their own pathways to resilience
Gather assets to respond effectively and equitably in a crisis
Persistently expand vital conditions, while alleviating urgent needs
Use their power to assure mutual accountability
Community-driven change, which strengthens people's resilience and responsiveness, is more likely to make lasting progress, while also being more fair and democratic.
Community-driven change is characterized by:
Shared power between organizational decision makers and community residents Multiple perspectives on issues
Meaningful participation from diverse people and organizations
A commitment to equitable processes and outcomes
Decisions that are transparent and widely supported
Historical Context
AMERICA ITSELF IS A GRAND—AND STILL-EVOLVING—EXPERIMENT based on the idea that all people belong and have the power, or civic muscle, to govern our lives together. The great social movements of the past half-century profoundly changed America's civic landscape in ways that carry deep implications for who feels they belong and how we work together to shape a common world.
The ideas of belonging and civic muscle bring together a long history of related concepts, such as such as, civic agency, civic capacity, deliberative democracy, public participation, public work, constructive nonviolence, and collaborative problem solving. All of these traditions strive to make democracy come alive, not only on election day but every day, as a way of life where we work across our differences in pursuit of the things we value.
"In every state, every city, there's been some expression [for racial justice] and there's already been change."
john powell, Othering & Belonging Institute
Current Conditions
The novel coronavirus and other crises in 2020 revealed, once again, many staggering contradictions of interdependence and injustice across our country. It will take an even more decisive movement to fulfill America's promise of dignity and justice. Rather than focusing on any single issue, this movement must further expand the boundaries of who belongs and strengthen our civic muscle to build the resilience we all need to survive and thrive together through whatever crises may come our way.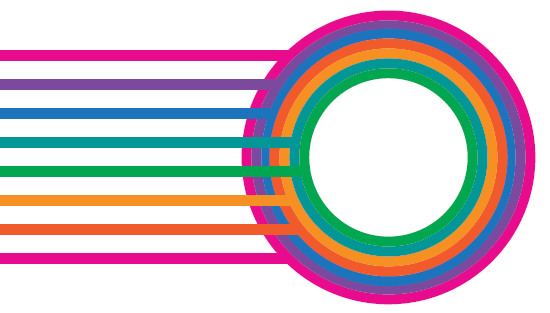 Pivotal Moves
A Selection of Ideas for Changing Course
PIVOTAL MOVES are decisive actions that could begin now and change the course of community life relatively quickly.
ORGANIZE RECOVERY & RESILIENCE ACCOUNTABILITY COUNCILS

Recovery and Resilience Accountability Councils would assure local control and coordination over the direction, actions, and accountabilities of residents, as well as federal, state, philanthropy, and business partners. These Councils would incorporate insights from similar, successful efforts, like Accountable Communities for Health and Ryan White Planning Councils.
ESTABLISH A COMMUNITY COMMONWEALTH CORPS

A nationwide Community Commonwealth Corps would build on America's long history of public work, repairing the lives, businesses, community organizations, places of worship, infrastructures, and other common goods decimated by the COVID-19 pandemic and by the decades of neglect, civic erosion, and racial injustice the pandemic has revealed so starkly.
EMBRACE TARGETED UNIVERSALISM FOR FAIRNESS & EFFECTIVENESS
UPHOLD CIVIL RIGHTS & HUMAN RIGHTS

We must uphold civil rights and human rights for all. US history shows substantial benefits when we enforce established civil rights with respect to health care, education, employment, housing, transportation, voting, environmental protection, and other vital conditions—all of which remain unrealized.
DEPOLARIZE PARTISAN POLITICS & WEAVE SOCIAL FABRIC
TRACK CHANGES IN BELONGING & CIVIC MUSCLE

Design a knowledge platform to track changes in belonging and civic muscle in communities across the country. This platform would spot trends and assess the influence of civic interventions intended to catalyze local, state, and national conversations about what transformed civic life could look like.
Take these pivotal moves with you.