People's foundation for physical and mental well-being starts with access to fresh air, clean water, and nutritious food. Meeting these basic needs allows us to be healthier today by avoiding hunger, exhaustion, disease, and injury. It also means we are more likely to thrive tomorrow by supporting our ability to withstand adversity.
What You Need to Know
These key issues are essential to understanding how we can support thriving people and places.
---
Basic Needs for Health & Safety: Health Care
The United States has some of the worst health outcomes of any high-income country.
Perverse financial incentives that drive inappropriate utilization contribute to excess costs and the crisis of affordability.
Many Tribal Nations have not received promised federal health care funding for COVID-19 as of June 2020.
A significant proportion of point-of-care clinicians are experiencing extraordinarily high rates of depression, anxiety, insomnia, and distress.
We can expect a "second curve" of mental health problems among both health care workers and the public.
If we design for recovery in health care without the explicit use of an equity lens, we will maintain or exacerbate inequities and injustices.
Historical Context
EVEN PRIOR TO THIS GLOBAL PANDEMIC, health care in the United States has held a tension. There are incredible contributions, breakthroughs, and improvements that the health care delivery system can proudly claim, as well as systemic problems that chronically plague the sector. Despite pockets of excellence and innovation, the United States health care system continues to experience inefficiencies, challenges, and poor outcomes for populations in relation to the investment made.
The system's focus on acute, episodic, fee-for-service care has resulted in fragmented, inadequate, and/or inappropriate service delivery for many chronic physical and mental health conditions. Structural inequities and interpersonal bias have been drivers of adverse experiences and stark disparities. The pandemic has only amplified those problems, as seen in the greatly higher rates at which People of Color are contracting the virus and dying from it.
"When we start to focus on the person you are actually trying to take care of, all of the problems become trivial."
Dr. Imran Andrabi, ThedaCare
"What is the investment we need to make as a collective community? And how do we align investors to get us where we want to go?"
Paula Morgen, ThedaCare & Imagine Fox Cities
Current Conditions
In addition to the direct impacts on patients, COVID-19 has had a substantial impact on our health care delivery system, from the supply chain to the well-being of the health care workforce. Drastic reductions in elective procedures have reduced revenue for many health care delivery systems. Hospitals and health systems that were struggling before COVID-19 are fighting to stave off insolvency. This crisis allows us the opportunity to examine the way care is delivered, coordinated, and paid for. We can use this disruptive moment to drive a radical redesign that achieves better, more equitable outcomes.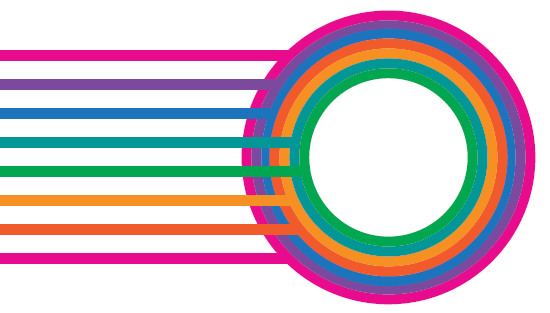 Pivotal Moves
A Selection of Ideas for Changing Course
PIVOTAL MOVES are decisive actions that could begin now and change the course of community life relatively quickly.
STRENGTHEN EMERGENCY READINESS

Formally learn from what has and has not worked in the pandemic response so that we can be ready for the next surge.

Plan for rapid shifts and redeployments of facilities, supplies, workforce, and protocols, and intentionally bringing an equity lens to emergency response planning.
DISRUPT TRADITIONAL OFFICE VISITS & PATTERNS OF OVERUSE

Partner with patients to design and improve the virtual care experience.

Attend to variable access to technology, such as the lack of internet access for some patients.

Assure ongoing appropriate payment for virtual services, language access, and access for undocumented people.

Use data and stories from this acute time of delay and avoidance to better define necessary and unnecessary services through a lens of equitable health outcomes.
CARE FOR CAREGIVERS

Provide proactive support to help caregivers manage fear and anxiety in daily work.

Ensure psychological safety and provide opt-out mental health and well-being support.

For all health care workers, address meaning and purpose, choice and autonomy, wellness and resilience.
GROW PUBLIC HEALTH & PREVENTION

Strengthen innovation and research in prevention and primary care.

Partner with states to launch a Community Health Service Corps that can scale up enhanced contact tracing, testing, and other crisis-management efforts.
SHARE POWER & DECISION-MAKING

Create partnerships between health care entities and local entities to identify and solve problems, building trust at every step.

Drive toward better, more equitable outcomes by supporting prototypes of asset-based community co-design.
Take these pivotal moves with you.